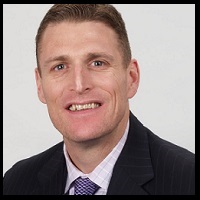 4 Keys To Effective Customer Success Stories & Case Studies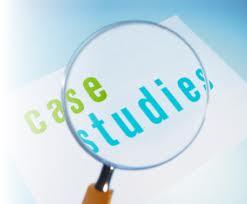 One of the things that continues to amaze me about working in the IT staffing/professional services industry is how infrequent organizations use case studies and success stories in their sales process to demonstrate their value. Furthermore, every sales executive and business owner (of IT staffing firms) I speak with tell me they want to (or must) be working directly with the IT hiring manager yet very few have client success stories to share that would appeal to those IT managers.
Below are 4 key steps to effectively building (and sharing) case studies that appeal to IT hiring managers & executives.
Business Overview: When you take the job requirement make sure you get an overview of the project goals, objectives & deliverables. Make sure you have a basic understanding of what the company (or department) does to make money. This puts the rest of your story in perspective for the client.
Technical/Business Challenge: When you take the job requirement make sure you ask the IT Manager what the top 3 technical and/or functional challenges they expect the consultant to solve. Get specific details. And be sure to ask why it is so important they solve these challenges. You want to be a problem solver who delivers solutions, not an order taker right?
Your Solution: Ask your IT Manager what work product or deliverables they expect your consultant to produce at the end of the project. Yes, staffing companies don't take on deliverables but your client is still holding your consultant accountable to producing deliverables. Ask your consultant what tasks they had to perform to produce those deliverables.
Business Results Once the project is complete you should be interviewing both your IT Manager and the business sponsor (of the project) to uncover what the company (or department) can do today as a result of your consultant's work. It should tie into one of three things: Increase revenue/market share, decrease costs or better utilize assets.
Your case study should not focus on your screening or recruiting process. Clients don't see value in those processes or activities. Your story should focus on what customers do value.... the business results your client achieved through the work of your consultant. Try working this into your sales MO and you will be amazed how much easier selling becomes.
About Dan Fisher
Dan Fisher is founder and owner of Menemsha Group, a provider of sales enablement solutions dedicated to helping IT staffing firms improve win rates, shorten their sales cycle, and increase revenue per sales rep. Since launching Menemsha Group in 2008, Dan has consulted with over 200 IT staffing firms and has invested over 5000 hours coaching IT staffing sales reps. He's authored is his own proprietary sales methodology and has previously spoken at Staffing World, TechServe Alliance and Bullhorn Live 2012. Prior to launching Menemsha Group, Dan spent 16 years in the IT industry running local, regional and national sales teams. Dan worked for Kelly Services, Oracle Corporation and Alliance Consulting. Dan currently resides in Boston, Ma.