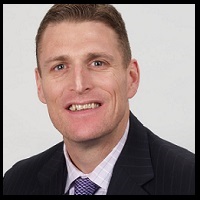 Menemsha Group 2012 Update
Greetings and happy 2012 to all! Hopefully you all finished the year strong and hit your annual goals. For Menemsha Group It was a crazy-busy end to 2011. And 2012 has been no different. That aside, we have a few updates to share with you regarding our IT staffing sales training programs and our IT staffing sales methodology. We're also embarking upon a new project to build out a training library where we can provide "on-demand" training. We're welcome your ideas and suggestions as we take on this initiative.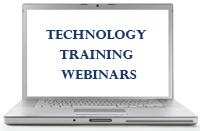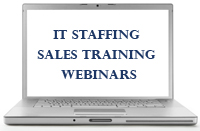 In 2011 Menemsha Group saw a dramatic increase in demand from IT staffing and consulting firms seeking web-based sales training. We also saw a big increase in demand for technology training-for both sales and recruiting. To meet those demands we began the build out of a catalog of sales training webinars and technology training webinars in which IT staffing firms/professionals can choose from. We have hosted hundreds of live webinar training sessions. In the coming months we expect to build out an entire storefront where you can download training podcasts and consume "training on demand." This will provide employers and employees a much more flexible training model where they can consume the content and training when they want, where they want and how they want it. We're very excited about this opportunity and look forward to building out the online storefront and overall program. As always, we welcome your thoughts, ideas and feedback as we take on this initiative.
Many of you are familiar with our proprietary sales methodology, IT Staffing Sales Plan. The methodology continues to evolve as we add new sales scripts, job aides and various sales tools to meet the ever-changing demands and challenges of selling IT staffing in today's competitive environment. We recently renamed the methodology to IT Staffing Sales Playbook. We made this decision for two reasons. First, the methodology truly is a playbook for IT sales professionals and therefore we feel the name more accurately reflects what it is. Second and more importantly, we have spent a lot of time building out the situational learning tools, content, scripts and job aides that provide sales professionals with the opportunity and situation specific content they need in order to properly execute each step of the sale. In essence, it's a sales enablement playbook for selling IT staffing services-regardless of where you're at in the sales cycle. We've added content and re-purposed existing content to better suit the needs of the IT staffing sales professional and to better meet the challenges they face each day. To learn more, you can check out our new white paper, Optimizing Sales Performance with IT Staffing Sales Playbooks.
Lastly, you will also notice some changes to our web site. The biggest change is evident in our home page. Due to the significant increase in demand for web-based training and sales training workshops, we organized our content around those service offerings to make it a bit more user friendly. In the coming months you can expect to see a new storefront for our products which will include "on demand" training where you can download podcasts and webinars (to complement our live webinars).
Here is to a happy and prosperous 2012! We hope to hear from you.
All The best,
Dan Fisher
Founder/Owner
Menemsha Group
About Dan Fisher
Dan Fisher is founder and owner of Menemsha Group, a provider of sales enablement solutions dedicated to helping IT staffing firms improve win rates, shorten their sales cycle, and increase revenue per sales rep. Since launching Menemsha Group in 2008, Dan has consulted with over 200 IT staffing firms and has invested over 5000 hours coaching IT staffing sales reps. He's authored is his own proprietary sales methodology and has previously spoken at Staffing World, TechServe Alliance and Bullhorn Live 2012. Prior to launching Menemsha Group, Dan spent 16 years in the IT industry running local, regional and national sales teams. Dan worked for Kelly Services, Oracle Corporation and Alliance Consulting. Dan currently resides in Boston, Ma.