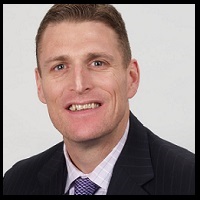 4 Tips For Leaving an Impactful Sales Voice Mail Message
Let's face it, reaching IT hiring managers and executives over the phone these days is very difficult. Getting them to return our phone calls is even more challenging. One thing I do know for sure however is if you are leaving a standard broadcast message in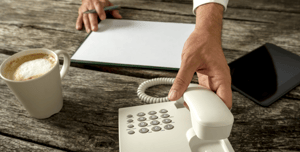 your sales voice mail message, you will never get your calls returned.
Here are 4 Tips For Leaving an Impactful Sales Voice Mail Message.
First, begin by making your introduction brief. State your name and company name. Do NOT talk about what you do or your product or service offering. This is about your prospect, not you.
Second, state something specific that you know about the company and/or prospect you are calling on. For example, "Jim, I had just read in the wall street journal…." Or," Jim, after reading your 10K statement I understand that critical to meeting your growth goals is your ability to quickly integrate the companies your acquire." The key takeaway here is your research should focus on business issues or challenges that your prospect is currently dealing with. These issues must be related to your solution offering. In other words, your service offerings should be able to have an impact on solving the issues you uncovered from your research. In my example above, providing IT staffing is tied to helping them grow by doing their systems integration of acquired companies.
Third, briefly reference how you have helped other customers overcome this same or similar issue. This is your value proposition. Ideally you want to reference the customer's name, especially if they're in the same industry as your prospect. This will help build your credibility.
Fourth, close with a message that sounds something like this. "If this is a priority for you, give me a call back and I can share in further detail how we have helped others address this issue as well as lessons learned. I can be reached at...."
Notice that we close by offering information of value. Remember the old saying, what's in it for me? Offer them something of value. Don't close the message by begging the person to call you back. You have to believe that they need you more than you need them. This needs to come through in your tonality.
One word of caution. If the business issue or challenge we mention in our voice mail message is not currently a priority for the prospect than they will probably not call us back. The best way to validate if the issue is currently a top priority is to speak with a staff member prior to making the call. Validate your research.
For more information and ideas on leaving sales voice mail messages you can also check out this blog
About Dan Fisher
I'm Dan Fisher, founder of Menemsha Group. Over 400 IT staffing firms including thousands of sales reps and recruiters apply my sales methodology including my scripts, playbooks, job aids, tools and templates, all of which is consumed from our SaaS based sales enablement platform and our mobile application. I've coached and mentored hundreds of sales leaders, business owners and CEO's, and I have spoken at a variety of industry events including Staffing World, Bullhorn Engage, TechServe Alliance, Bullhorn Live, Massachusetts Staffing Association, and National Association of Personnel Services. Since 2008 I've helped IT staffing organizations quickly ramp up new hires, slash the time it takes to get new reps to open new accounts and meet quota, get more high-quality meetings with key decision makers and help leaders build a scalable sales organization. My training and coaching programs are engaging and highly interactive and are known to challenge sellers to rethink how they approach selling. Ultimately, I help sellers increase productivity, accelerate the buying process & win more deals.