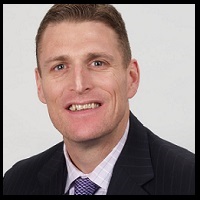 5 On-boarding Tips for Ensuring New Hires Hit Sales Quota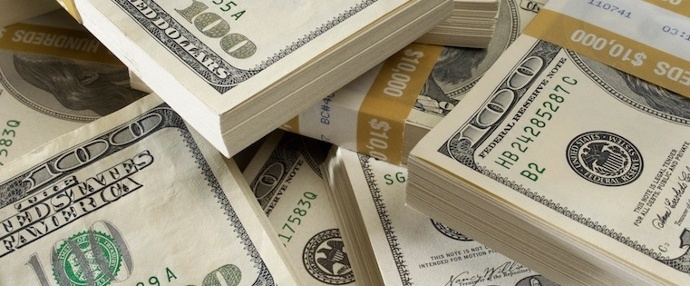 How confident are you that you and your sales team will hit your sales quota this year? How certain are you that each and every rep is ready to consistently have more productive sales conversations with prospects and customers? Can they clearly articulate your value proposition to the point that it actually progresses deals down the sales funnel towards closure? Now ask yourself those same questions regarding your new hires. If you're like most sales organizations than you're probably thinking "it's 50/50 whether or not my new hires hit quota." There is a genuine and universal struggle for IT staffing organizations to properly prepare their sales reps (especially their new hires) to sell efficiently and effectively. According to a study conducted by The TAS Group, as many as 67% of sales reps fail to reach quota every year.
According to those statistics it sounds like many organizations are sending their sales reps including their new hires into the field before they're truly prepared and ready to engage in a conversation and hit quota. I think it goes without saying that it (avoiding all of this) starts with effective training the moment new reps walk through the door. But new hire on-boarding alone is only one piece of the sales training equation. Being ready to sell also requires consistent and ongoing sales coaching, modeling and reinforcement of the behavior; the data to coach reps with maximum impact; and much more. To help you ensure your IT staffing sales organization is "sales ready" I have compiled five tips for ensuring new hires are ready to execute and hit quota.
Formalize and Structure Your New Hire On-boarding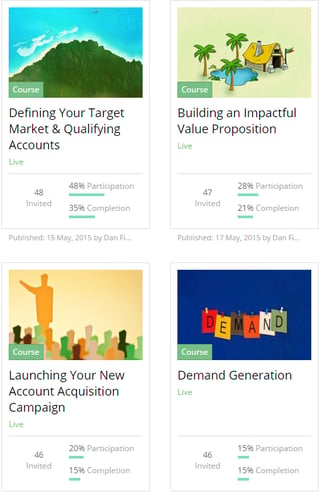 Giving reps a quick orientation then turning them loose to figure things out on their own is a great way to waste revenue generating opportunities. So is assigning a rep to shadow a top performer for a few weeks. Most new hires lack the context or experience to know what to look for or ask the right questions. According to a Vantage Point survey, organizations who rated high for structure and consistent application of their new hire on-boarding training outperform those with low ratings by improving average ramp-up time to 5.7 vs. 9.1 months.
Formalizing your new hire training and on-boarding process sets the tone with your new hires that learning and development and achieving quota is taken seriously with your organization. Besides, you want to make a good first impression and new salespeople need to know specifically what they have to learn and in what sequence in order to hit quota. Formalizing your new hire on-boarding program will ensure all new hires get trained consistently and that they comprehend your sales process and sales methodology and all other relevant content by including comprehension exams. Finally, formal on-boarding also means you have a weekly schedule highlighting the specific training classes, quizzes and exercises to be completed. It should also include a user adoption plan indicating what the sales manager's role is within the new hire orientation. If the sales manager fails to consistently play an active role in the new hire's orientation the new hire's chances for success quickly diminish.
Augment Your Live Training with Online eLearning
Live, (in person) instructor led training can be effective but it's not always practical. Online training or eLearning not only removes the burden of coordinating schedules, printing handbooks, travel and lodging costs, but it eliminates opportunity costs. Adopting online training gives your employees the freedom and flexibility to access their training material whenever and wherever they like. With online training you can also train as many new hires as you need simultaneously regardless of location and have the confidence in knowing they're all receiving the exact same message.
Go Mobile with Your Training
It's no secret that your sales reps and recruiters live on their mobile devices so why not make your new hire on-boarding and training program mobile-ready? According to Cisco, at the close of 2014, the number of mobile-connected devices exceeded the entire human population. As a result the U.S. market for mobile learning is estimated to grow to $37.6 billion by 2020 and 47% of organizations are now using mobile devices as part of their employee training. If these statistics come to you as a surprise they shouldn't. Today's learners prefer multimedia -videos, podcasts, audio- to keep them engaged and they expect to be able to consume it on their mobile device. For today's mobile sales rep, access to training content and videos while they're at home or on the road is huge. Whether reps are taking a formal training course, reviewing quick update or preparing for a sales call later that day, all of your sales training assets should be accessible from their mobile device.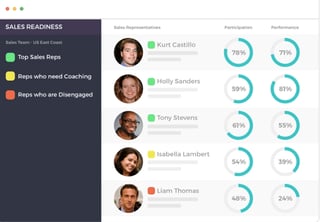 Gamify Your New Hire On-boarding with Contests
You can capitalize on a sales rep's competitive nature by tracking their training engagement, performance and comprehension against your own benchmark of performance. By using points, prizes, certifications and public recognition displaying progress of knowledge enhancement you can keep your team motivated and engaged. According to Bob Marsh of Inc.com, "Corporate giants including as SAP, Comcast, PayPal, and Stanley Black & Decker are using gamification to inspire sales teams,"
Anything you do with training can be turned into a contest. Who handles the objection "I have no budget" most effectively? Who can articulate the value proposition the best? Who does the best candidate pitch? Those are all contests. And if you're adopting online learning like the Menemsha Group Learning Management System than you can have reps video record themselves and share those videos with the entire team for social learning. Research from Aberdeen Group revealed that 31 percent more first-year reps achieved quota when supported with game mechanics in their new hire on-boarding.
Focus Your Training on Your Buyers, Not Your Service Offerings
How confident are you that your sales reps can quickly demonstrate industry and buyer persona acumen when engaging prospects and customers? Can they add value to those conversations by educating the customer on how they can overcome a challenge or achieve a goal? Forrester Research reports that nearly 90% of sales conversations fail to meet the expectations of executive buyers. A big part of the disconnect between the seller and the buyer is rooted in the fact that most IT staffing organizations focus their training efforts on teaching reps their service offerings and accolades. What this means is when a sales rep gets a prospect on the phone the sales rep only knows one thing to talk about; their service offerings and accolades. Instead train your reps to understand the buyer persona and the challenges the customer faces.
There you have it, 5 tips for ensuring new hires are ready to execute and hit quota. What steps are you taking in 2017 to accelerate time to quota attainment? What are you doing to make your new hire training more engaging? Let's start a conversation in the comments section below.

About Dan Fisher
Dan Fisher is founder and owner of Menemsha Group, a provider of sales enablement solutions dedicated to helping IT staffing firms improve win rates, shorten their sales cycle, and increase revenue per sales rep. Since launching Menemsha Group in 2008, Dan has consulted with over 200 IT staffing firms and has invested over 5000 hours coaching IT staffing sales reps. He's authored is his own proprietary sales methodology and has previously spoken at Staffing World, TechServe Alliance and Bullhorn Live 2012. Prior to launching Menemsha Group, Dan spent 16 years in the IT industry running local, regional and national sales teams. Dan worked for Kelly Services, Oracle Corporation and Alliance Consulting. Dan currently resides in Boston, Ma.