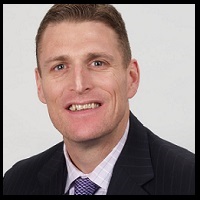 5 Keys for Sales Leaders to Hit 2016 Sales Goal
It's that time of year again. No, not client dinners, holiday parties and shopping. Well, yes that too. But what I'm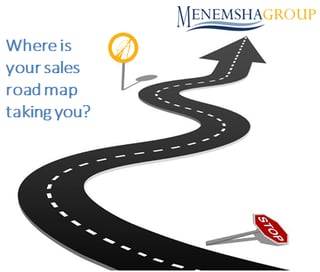 referring to is implementing your 2016 sales strategy and goal planning. As a sales leader you're probably asking yourself:
How will we hit our number in 2016?

What can I do as the leader to increase overall quota attainment among my sales reps?

Where will our revenue come from and how confidently will I be able to forecast that revenue?
Below I highlight 5 keys for sales leaders to hit 2016 sales goal.
Talent Acquisition
Based on what I see and hear in the marketplace (knock on wood), 2016 looks to be a big year for IT staffing firms to hire additional sales reps and recruiters. But do you have a talent acquisition strategy? This is where it all starts. This step warrants you taking a step back to really think through the profile of an "A" player. To hit your number and scale your business, you can't afford to hire weak sales people. Create your profile and a job scorecard. Your scorecard should detail the purpose (not describe) for the job and the desired outcomes of the sales rep's work and the necessary competencies to execute it. It should describe the outcomes you expect from their activities.
Second, benchmark your existing sales reps against your job scorecard. Do they meet your profile? Would you rehired them? Are they producing the desired outcomes? If you have under performers you need to be thinking about your plan now for how you will manage them out of their current role and either into a new role or out of the company.
Stop Over-Relying on One or Two Key Performers to Hit Your Number
If you find yourself in this situation you need to fix it. This is actually a really dangerous place to be. They key to scaling your business and getting all sales reps selling from the same sales playbook and exceeding sales quota is to invest in your organization. When you walk into a McDonalds, Starbucks or a Whole Foods for example, regardless of where you're located, you receive the same, consistent customer experience. Do you have a sales process in place which your customers and prospects receive the same customer experience? Do your customers and prospects receive the same experience from your under performing sales reps as they would from your top performers?

With a highly systematic sales process in place the sales leader no longer has to be overly reliant on one or two key top performers to carry the number. Assess the effectiveness of your sales process. You need to get into the details to find out what your reps are either skipping or can't execute. Conduct a gap analysis highlighting which steps need to be added or optimized. Configure your CRM/ATS to drive adoption of your sales process and incorporate your sales assets and sales methodology (from your sales enablement efforts) into your CRM/ATS.
Talent Development
If I have learned anything as my time as a sales manager and leader and now a sales trainer and coach, there is no such thing as a silver bullet or quick fix answer to developing sales professionals. It is a process and it just takes times. However, there is a right way and wrong way to go about it. If you think a one week or even a 2-6 week training program is going to effectively equip your sales team for the battle filed, you are grossly underestimating the time and effort.
An effective sales training program should be constructed around the sales process of your company. Salespeople understand best in context to something they can relate to. Your sales training program should align with the steps of how you sell your IT staffing services and align with your customer's buying journey-how they engage sales people and the steps they must complete in their buying process. You should also have a consistent sales methodology that highlights how you want your reps to execute each step of your sales process.
I suggest you build a blended learning program. Blended learning simply means that you incorporate a combination of delivery formats such as webinar based, classroom based, group workshops and online training. Just like you ask your sales reps to hit their prospects with different communication mediums-phone, email, face to face, social media- sales leaders need to take the same approach with sales training.
An online, cloud-based platform with intuitive real-time authoring and publishing enables you to not only ensure the learning material is easily accessible to your sales team at all times, but also track which of your sales reps have completed their training, and at what proficiency levels. Online sales training has been around for years yet very few in the industry seem to be taking advantage of its benefits. What I have learned from designing and deploying the Menemsha Group sales enablement platform is that it can truly transform your existing sales training assets (documents, case studies, materials) into engaging training modules which improves learner retention and accelerates new hire ramp up time and increases overall quota attainment.
Sales Enablement Strategy
If you ask 10 people to define "sales enablement" you just might get 10 different definitions or no response at all. If the term is new to you, that is OK. Let me share with how Forrester Research's defines sales enablement (the definition I like) and why it is so important.
"Sales enablement is a strategic, ongoing process that equips all client-facing employees with the ability to consistently and systematically have a valuable conversation with the right set of customer stakeholders at each stage of the customer's problem-solving life cycle to optimize the return of investment of the selling system."
Sales enablement is about making sure that reps are ready and equipped to respond to customers and prospects at any stage of the sales cycle.
Sales enablement is a needs based process that focuses on providing your sales reps with quick and easy access to valuable tools and information that will help them close deals anywhere and in real time. Think about it, sales reps are getting bombarded with objections, curve ball questions from clients and prospects, random requests for data, metrics, case studies and much more. Yet most sales managers don't have the time to provide them with the support they need. If the sales rep is not able to effectively respond in the heat of the moment, the rep at best will have a delayed sales cycle but more likely a lost opportunity. If you're stretched thin as a sales leader than it may be time to hire a sales enablement manager or a hire a full time sales coach.
Sales Forecasting and Predictable Revenue
Not sure if you have a sales process problem? Ask yourself the following questions:
How much visibility do you have into your sales pipeline?
How accurate if your sales forecast?

Do your reps understand the steps your customer must complete in their buying process (customer buying journey)?

Do your sales reps tend to want to jump to end of the sale cycle before completing the earlier stages?
If you answered no to any of the above questions than you probably want to take a closer look at your sales process and how you define each stage of your sales cycle. When it comes to sales forecasting you want to eliminate "gut feel" predictions and you certainly don't want your forecast to be based on subjective data. Instead, use objective, verifiable or evidence based criteria to define the successful completion of each stage of your sales cycle. This tells your sales rep they have successfully completed a stage in the sales cycle and will improve your sales forecast accuracy. For example, "develop the relationship" is not a stage of the sales cycle because it is too vague and it is subjective. This needs to be quantified. Instead, it could be "CFO championed our solution." Again, just an example but you can see the difference. It is clear the rep was successful and it required the client to commit to some sort of action.
Lastly, make sure you are tracking the right sales metrics. We see far too many staffing firms that rely on following traditional industry-oriented sales metrics but they have no idea what affect it is having on their business. In short, they don't understand how the metrics they measure impact sales behaviors and they don't know which metrics are truly driving business results. In my next blog I will talk in more detail about which metrics you should be tracking.
---
About Dan Fisher
I'm Dan Fisher, founder of Menemsha Group. Over 400 IT staffing firms including thousands of sales reps and recruiters apply my sales methodology including my scripts, playbooks, job aids, tools and templates, all of which is consumed from our SaaS based sales enablement platform and our mobile application. I've coached and mentored hundreds of sales leaders, business owners and CEO's, and I have spoken at a variety of industry events including Staffing World, Bullhorn Engage, TechServe Alliance, Bullhorn Live, Massachusetts Staffing Association, and National Association of Personnel Services. Since 2008 I've helped IT staffing organizations quickly ramp up new hires, slash the time it takes to get new reps to open new accounts and meet quota, get more high-quality meetings with key decision makers and help leaders build a scalable sales organization. My training and coaching programs are engaging and highly interactive and are known to challenge sellers to rethink how they approach selling. Ultimately, I help sellers increase productivity, accelerate the buying process & win more deals.