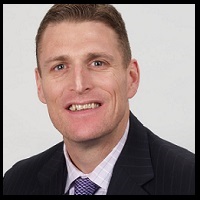 4 Reasons Your Best Sales Rep May Be Your Worst Sales Trainer
When you think about it, it only makes sense to put your best sales performer in charge of training the rest of your sales team. Who better to show new or under performing sales reps how it's done than the person who's shown they know how to do it, time and time again?
As it turns out, making your best sales rep your sales manager or sales trainer is not as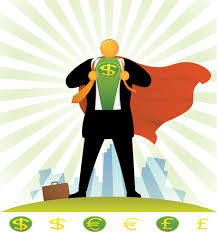 good an idea as it sounds. As a sales coach for IT staffing firms, I see this as one of the three main things stopping companies from really taking off, and achieving scalable and even predictable review growth.
4 Reasons Your Best Sales Rep May Be Your Worst Sales Trainer. Here's why:

Your Sales Leaders Are Bringing in Too Much of Your Revenue
At many of the IT staffing firms I work with — those that are perpetually stuck in the startup phase — one person is responsible for 70 percent or more of the firm's revenue. Often, this is the owner or sales leader.
The problem with this model? It doesn't scale. If your sales manager (or you) is bringing in most of your firm's business, when are they going to find time to train other reps? Not to mention everything else sales managers have to do: territory management, compensation and commission plans, customer segmentation, sales strategy, revenue forecasting, goal setting, and generating reports.
(Read my article on why IT staffing firms should be keeping their eyes out for "Mr. Scalability," not "Mr. Superstar.")
Their options are either sacrifice the sure-thing revenue your company needs to stay in business or squeeze sales training into the few hours each week they aren't selling. Neither choice is very good.
I've found that effective sales training — training that sticks — takes at least 90 days, ideally more than that. One-day training sessions and three-ring binder documentation dumps just don't cut it.

Your Compensation Structure Doesn't Reward Sales Leaders for Training Others
Who can blame a salesperson for focusing on fattening their own wallet over those of new and under performing reps? Very often, sales managers of IT staffing firms are compensated better for their own books of business than the rest of their team's.
You might think that if you offer your sales manager an override on all deals closed by their sales team, it will encourage them to dedicate more time to training. But in my experience, the allure of their own sales is too much for managers to resist.


Your Sales Leaders Know How to Sell; Not How to Train
Just because someone is good at selling — in many cases, extremely good — doesn't mean they're any good at training other people to sell. They're two very different sets of skills, as Inc. points out in this article.
I find that sales managers tend to be pretty good at telling their people what they want: "Get more meetings. Make more placements. Close larger deals. Expand account wallet share."
What they struggle with is they confuse manager feedback with sales coaching. They're good at telling their reps what to do but they struggle with showing their sales reps how to do it. In other words, they're great players but lousy coaches.
To be fair, It's not always the sales manager's fault they don't know how to train. Frequently, they've never been taught how to train. So, lacking training on training, they revert to shadowing, having their reps try to glean what they can from observing them in action.
Shadow training is inefficient at best, useless at worst. My first piece of advice for IT staffing firms looking to improve their sales training programs is to ditch the shadow training. Here's what I said about it in a recent post on building a scalable sales organization:
Even top sales performing sales reps have their weaknesses and faults. What this means is when a new sales rep shadows a top performing sales rep, the new rep still doesn't get trained on ALL of the most effective ways to execute the steps in your sales process. They only get exposed to the sales reps strengths and tasks they're comfortable with. How does your new sales rep learn best practices for executing the steps and activities that your top sales rep struggles or neglects to execute? They don't.


Your Sales Leaders Aren't Leading By Example
When IT staffing firms launch a sales training program, strangely enough, they typically only put their sales reps through the training — not the manager. When you don't enroll your sales managers and executive leadership in your sales training program, it sends a strong message to your team that training is really not that important.
Even if your sales manager feels they have nothing new to learn, they should still complete the training to set a good example for other reps. This is critically important for getting the rest of the team to buy into training.


Who is Training Your Sales Team?
Have you fallen into the trap of assigning your best salesperson to train the rest of your sales team? Have you avoided it? I'd be interested in hearing how it's worked out for you. Leave your thoughts in the comments section below.
But I'm talking about the things you're doing wrong in this article. What could you do right? That's what I write about in my newest eBook for IT staffing firms, "5 Ways to Drastically Overhaul Your Sales Training Program and Boost ROI." Follow the link to get a free copy for yourself.
About Dan Fisher
I'm Dan Fisher, founder of Menemsha Group. Over 400 IT staffing firms including thousands of sales reps and recruiters apply my sales methodology including my scripts, playbooks, job aids, tools and templates, all of which is consumed from our SaaS based sales enablement platform and our mobile application. I've coached and mentored hundreds of sales leaders, business owners and CEO's, and I have spoken at a variety of industry events including Staffing World, Bullhorn Engage, TechServe Alliance, Bullhorn Live, Massachusetts Staffing Association, and National Association of Personnel Services. Since 2008 I've helped IT staffing organizations quickly ramp up new hires, slash the time it takes to get new reps to open new accounts and meet quota, get more high-quality meetings with key decision makers and help leaders build a scalable sales organization. My training and coaching programs are engaging and highly interactive and are known to challenge sellers to rethink how they approach selling. Ultimately, I help sellers increase productivity, accelerate the buying process & win more deals.