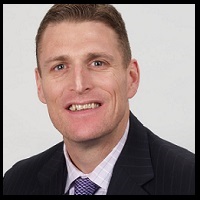 3 Traits of an IT Staffing Sales Manager That Will Help Your Firm Grow
What's the most important trait to look for in a sales manager? In any business — to put it bluntly — a sales manager is only worth as much as they're able to help the business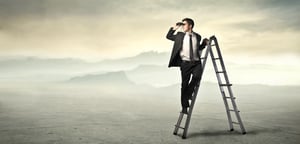 grow, boosting the value of team members and implementing the systems and best practices that allow the business to grow without having to add costs.
In no industry is this more important than IT staffing, where most firms rely dangerously on one or two big accounts for most of their revenue.
So naturally, many IT staffing firms choose sales superstars to head up their selling efforts. After all, who better to help your firm expand your accounts and grow your revenue than someone who really knows how to sell well?
Why Sales Superstars Don't Make Superstar Sales Managers
Unfortunately, hiring a top-performing sales rep to be a sale manager (based solely on their sales ability) is one of the mistakes I see time and time again in struggling IT staffing firms. But for your firm to be successful and grow, you don't need just one great salesperson. You need a team of great salespeople.
In a sales manager, you need someone who can build and train that team. What you need is someone who understands the importance of scalability.
If your IT staffing firm's growth has stalled out, you're relying too heavily on one or two key accounts, or you're relying too much on one or two top reps, and you're in the market for a new sales manager, here are three characteristics to look for:
1. The Mentality of a Coach, Not a Player
Successful sales managers resist the urge to focus on growing their own books of business, and instead focus on developing the skills of their team members.
In the IT staffing industry, it's very difficult to be both a player and a coach. Often, what happens is sales managers put all their energy into their own accounts, paying short shrift to their teams — because it's what they're most comfortable with. I did exactly the same thing when I started in management.
Unfortunately many sales managers today believe that leading is about communicating vision and strategy and that it includes setting objectives, assessing performance, and managing and facilitating the administration of those objectives. Traditional sales managers often want to focus on sales objectives or sales outcomes (number of weekly sales meetings) rather than on driving desired behaviors.
That doesn't sound like coaching to me.
Possessing a coaching mentality means the leader is focused on tapping into the DNA of an individual and seeking to understand their viewpoint, motivation, goals, aspirations, skill sets, and way of thinking through the use of open-ended questions. Possessing a coaching mindset is all about challenging, encouraging, supporting, and empowering people to achieve higher levels of performance while allowing them to bring out the best in themselves.
When interviewing candidates for your sales manager position(s) you need to structure your interview questions so that you can determine if your candidate understands the difference between sales coaching vs. manager feedback.
Help your sales managers stay focused on their team's' development by giving them the coaching skills to effectively coach, develop and mentor their people.
2. Experience Making a Sale Process Scalable and Repeatable
Most IT staffing firm have as many different sale processes as they have sales reps; everyone is doing their own thing. So even when reps are successful, their success isn't repeatable. There's no way to take whatever technique they used and spread it throughout the team.
This is what I'm talking about when I talk about a scalable sales process. One of the best things a sales manager can do for your organization is to get everyone using the same playbook. If your candidate has no success stories that demonstrate how they have done this, you're probably talking with the wrong candidate.
3. The Ability to Break a Sales Best Practice Into Individual, Repeatable Steps
The key to building a scalable sales process is taking individual best practices, breaking them down into steps, and teaching them to team members in a way that they can retain.
Not everyone knows how to do this. Some very effective salespeople understand intuitively how to leave a voicemail message, how to schedule a follow-up meeting, and how to close a deal. But when pressed on the specific steps, they have no idea how to explain them. As I've written about before, there's not much sales reps can learn from just watching other reps perform.
Sales training should be mapped to a specific sales process, regimented, measurable, and delivered to reps at the right time, so they retain it and use it.
Correct Your IT Staffing Firm's Sales Mistakes
My latest eBook for IT staffing firms is all about how to hire and train the right sales team to close new accounts and grow your business. Get your free copy by clicking on the link below.
About Dan Fisher
Dan Fisher is founder and owner of Menemsha Group, a provider of sales enablement solutions dedicated to helping IT staffing firms improve win rates, shorten their sales cycle, and increase revenue per sales rep. Since launching Menemsha Group in 2008, Dan has consulted with over 200 IT staffing firms and has invested over 5000 hours coaching IT staffing sales reps. He's authored is his own proprietary sales methodology and has previously spoken at Staffing World, TechServe Alliance and Bullhorn Live 2012. Prior to launching Menemsha Group, Dan spent 16 years in the IT industry running local, regional and national sales teams. Dan worked for Kelly Services, Oracle Corporation and Alliance Consulting. Dan currently resides in Boston, Ma.