2015 Sales Attack -- Two Things You Must Know!
Do you have a 2015 Sales attack plan? It's real simple, grow what you have and hunt for new! I know this isn't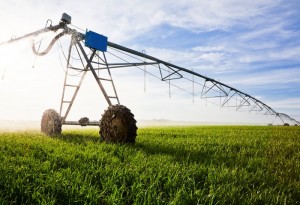 news; it's pretty much what you've been told to do since you started in this business, but I want you to ask yourself a few questions:



Grow what you have….

How "wide" are you in your current accounts?
If you are doing business with a large company and you have contact with five IT hiring managers you are not even close to wide enough in that account. On the IT side of the equation you have Help Desk manager, Desktop Support, Network Manager, PMO, QA, Application Development, Enterprise Support, etc. If you aren't talking to people at the line, director and VP level across the major technology disciplines you are missing out (Smaller organizations will combine several of these roles into one).

Are you talking to people OTHER than IT managers?
A common mistake people in our industry make is to only call Technical managers. This strategy leaves out the people who originate the projects. Develop the skills and acumen to speak to business leaders in Accounting, Marketing, and other business units so you can get involved in the project cycle earlier.

Are you maximizing the value of your billing consultants?
Your consultants on billing are worth their weight in gold. They are a built in reason to be in contact with the account. They create a reason to be on site. They work day in and day out at the account and have an insight that is difficult for you to replicate. They can provide introductions too difficult to reach managers (HINT: There are fewer placements of more strategic value than a Project Manager!)


Hunt for new….


Do you sound like everyone else?
Very often, when talking to sales people from different organizations, I am surprised to hear just how similar they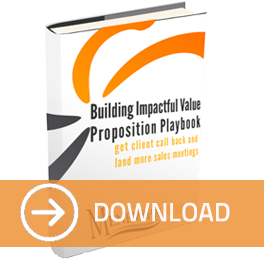 sound. Large firms, small firms, East coast, West coast, IT generalists, and niche firms. It is shocking how similar their value propositions sound to each other. How can you expect a busy manager to take the time to talk to you if you sound like the last 10 calls he took? What value does that add to HIM?

Are you casting TOO wide a net?
If you are calling every technology manager in every business vertical, how can you POSSIBLY develop enough business acumen to add value to ALL of those different managers with their different needs? It's been a thousand times in a thousand ways, "you can't be everything to everyone." It is MUCH better to focus on a niche and own it. Develop deep skills and knowledge in that niche and be in a position to add real value to prospects/clients in that space and see how difficult it is for your competitors to keep up!

Do you have a qualification process built into your sales process?
It is important that you have a sales process that spells out what constitutes a qualified prospect, what amount of time you will spend on the qualification process, and what your strategy for completing this process will look like. Without a specific, defined process in place it is easy for sales people to become very subjective and walk away from prospects that could become great accounts and waste time on prospects that will never be anything.

These are just a few tips on both how to develop existing accounts and how to break into new ones. Both of these are important skills to develop to ensure a strong 2015. If you are a seasoned professional, start by making sure your existing accounts are secure and that you have a plan in place to expand in them, then move on to developing new business. If you are new to the business, or new to your present organization, start with new account development and then, as you break in to new accounts, focus on expanding your presence.

As always, if you have any questions or comments don't hesitate to reach out to Dan or me! Or, check out our sales planning tool for additional help.

About Gerry Gadoury
Gerry is a fifteen year veteran of sales, sales management, and sales operations within the IT staffing and professional services industries. Gerry has designed and delivered IT sales training curriculum for multiple IT staffing firms and has experience working in all operational facets of the IT staffing and professional services industry including "hands-on" experience in sales, technical recruiting and branch management. Gerry brings invaluable experience in developing, delivering and reinforcing training programs and change management initiatives. Prior to Menemsha Group Gerry worked for Softworld Inc, Kelly IT Resources, GenTech, and the United States Marine Corps.