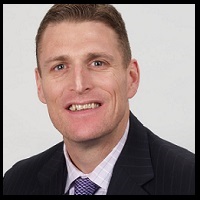 12 Point Checklist to Select the Right IT Staffing Sales Trainer
There comes a time in every organization when choosing and implementing a sales and recruiting improvement initiative is recognized. Whether it is implementing and operationalizing a new, enterprise-wide sales methodology, investing in skills development for existing employees, putting your new hires through an online new hire on-boarding training program or having your sales and recruiting team attend a 1/2 day or full day workshop, someone becomes responsible for making a good decision in selecting the right methodology and the right provider. Selecting a sales training provider or a recruiter training provider can be a daunting task. After all, there are virtually thousands of providers and just as many price points from which to choose. Where does one start? Selecting the right training company depends largely on the goals and priorities of the client. Once a company begins considering resources for developing their sales and recruiting organization there are several key points that need to be considered.
Understand the Behaviors You Want to Change From The Start: To avoid getting over-sold on a program that your sales or recruiting organization doesn't need, take time to assess and diagnose the effectiveness of your existing team so that you can identify and understand the bottlenecks within your team before you start looking for a sales training provider. I always like to ask prospective customers the following questions: "What behaviors do you want your sales (or recruiting) team to execute at the end of the training program that they are not executing on today? My second question is, "how will you measure those results?" Asking yourself these types of questions will help you keep a strong focus on the goals of your training initiative which in turn will help you select the trainer that is the best fit. To help you assess your sales organization, download our free eBook, the sales leaders guide to assessing sales readiness.
Consider an Assessment: Picking up from the previous topic, many sales training providers offer assessments as part of their offerings to diagnose the sales reps' and recruiters' issues in order to craft a program that addresses the needs of the team. Having an objective, 3rd party assessment can be invaluable. I once had a client who decided to pass on the assessment and instead skip ahead to a two day workshop. I knew in the first 45 minutes of my workshop (based on the questions I was receiving from the audience) that the content was wrong. A little due diligence upfront would have made for a much better learning experience and the CEO would have seen the ROI much sooner. Consider an outside third party to assess your teams skill set. A lot has changed in the world of sales over recent years and you want to make sure your team has the relevant skills to succeed. It is much easier for an outsider to see the forest through the trees and spot the skill deficiencies than it is for the manager who is working so closely with the team day in and day out.
Determine Key Focus Areas: After assessing your sales team and/or recruiting team it is likely that you will come away feeling a bit overwhelmed wanting to address several different areas. If I have learned anything about sales training it is this: Don't try to implement a "boil the ocean" approach with training. It will overwhelm and confuse your team. Instead, focus on one or two key areas where you really want to move the needle. You will see the biggest impact by going deep in just one or two key areas than if you try to cover as many topics as possible. So, do you want to train your reps on social selling? Insight selling? Maybe you want to teach them how to ask effective probing questions? Or perhaps they need training on sales qualification? Whichever focus area you decide on, pick a short list of trainers who specialize in those areas.
Ask Questions to Understand the Trainer's Sales Methodology and Recruiting Methodology: I think this step is so important that I have actually made it a step in the Menemsha Group sales process; After reviewing and discussing our sales methodology and/or or recruiting methodology I actually ask customers if they approve of it and whether or not it represents how they want their sales people selling and recruiters recruiting. No matter how much a trainer can customize their training program, their core philosophy and belief system won't change. It is critically important that you dig into the company's selling values and beliefs to make sure they line up with your idea of how sales and recruiting should be done. If your belief system and set of sales values and philosophy don't align with the trainer's than it is likely not a good fit. Finally, many sales training providers teach within the context of their proprietary methodology (Menemsha Group is in this category). If this is the case then you need to ask yourself, "does their methodology align with your current sales process? If not, or if you don't have a sales process, are you willing to do a sales transformation overhaul? Ask if and how much the provider is willing to customize their curriculum to your team's sales process or if they have experience designing and implementing sales process.
Assess the Content: Be sure to have the training provider walk you through and show you their training content. You want to see the quality of the content. You should also ask the trainer how the content will be presented and what order or sequence. You want to make sure you understand their plan and believe in their plan.
Training Format & Delivery: Do you have a distributed sales team located across multiple locations? How does your team learn best, with online videos, live webinars, live in person workshops? You want to make sure you understand the training format (how the content will be consumed by your sales reps and recruiters) and how it will be delivered such as live webinar, live workshop, pre-recorded online videos or combination of all.
Does the Training Provider Have a Management Component to Their Training Program? For any training initiative to be successful, it must first and foremost have the commitment and support from senior leadership and the line managers. Without the managers on board actively coaching and modeling the behavior there's little hope of reps and recruiters genuinely buying in and fully adopting the training. With this in mind, make sure the training company offers a suitable management program to complement the sales rep and recruiter training programs.
Ask About ROI: Ask the training provider how they will measure results and make sure this is in alignment with your expectations.
Lecture vs. Role Play Exercises: I have been fortunate enough to have gone through some of the best sales training programs offered by the biggest and most well known providers in the industry. However, one thing I have learned is that many training providers tend to spend the majority of their time on lecturing and presenting and far less time on exercises that enable the learners to practice applying what they've just learned. Be sure to ask questions to understand how much time your reps and recruiters will spend listening to a lecture vs. participating in role play and other exercises. The more exercises and learner participation the better. This is one of the reasons why we have pre-built role play scenarios embedded into our LMS platform for sales reps, recruiters and managers to practice role playing the difficult conversations they face in their role.
Relevance of Client References: I mentioned earlier that the world of sales has changed a lot in recent years. Selling today is less about pitching product and service offerings and more about understanding your buyers, their business and the industry in which they work. For these reasons you need to understand if your sales training provider has delivered training for others who sell in your industry or that sell to a similar target market and buyer persona. Additionally, if you have senior recruiters or senior sales reps on your team you should know that the trainer better have the relevant experience in order to get their buy in. If they don't have the relevant experience your senior folks will instantly tune the trainer out. Ask for relevant client references from within your industry.
Time Commitment: How much of a time commitment will it take to participate and complete the training program? Your training provider should be able to give you a good idea on this. Just as importantly, senior leadership and managers need to decide how much support and time they can commit to the program before launching a sales improvement initiative.
User Adoption and Follow up Plan: Finally, the most important component of all. Training will not stick and buyers of training services will not see an ROI without an effective user adoption and reinforcement follow up plan. It is important that buyers who are considering implementing a sales training initiative understand that training is a change management initiative. You are asking your recruiters and/or sales reps to change their behaviors and daily work routine. Be sure to evaluate the trainer's user adoption and follow up plan and what processes they have in place for change management. Any training organization worth their salt will have a methodology for training follow up and reinforcement.

About Dan Fisher
Dan Fisher is founder and owner of Menemsha Group, a provider of sales enablement solutions dedicated to helping IT staffing firms improve win rates, shorten their sales cycle, and increase revenue per sales rep. Since launching Menemsha Group in 2008, Dan has consulted with over 200 IT staffing firms and has invested over 5000 hours coaching IT staffing sales reps. He's authored is his own proprietary sales methodology and has previously spoken at Staffing World, TechServe Alliance and Bullhorn Live 2012. Prior to launching Menemsha Group, Dan spent 16 years in the IT industry running local, regional and national sales teams. Dan worked for Kelly Services, Oracle Corporation and Alliance Consulting. Dan currently resides in Boston, Ma.