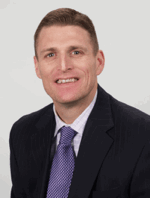 Dan Fisher, Founder & President
Dan Fisher is the founder and owner of Menemsha Group, a sales enablement solutions company dedicated to helping IT staffing and service firms improve sales win rates, accelerate their sales cycles, and increase overall quota attainment. Dan is a 20-year sales veteran and thought leader in the IT staffing and consulting industry and has authored the only propSharietary sales methodology designed exclusively for selling IT staffing services.
In 2014, Dan launched Quota King, a SaaS-based sales application that plugs in with your CRM that visually and intuitively prompts sales reps to follow and execute a repeatable and scalable sales methodology in a wizardlike fashion, all from within their CRM/ATS application. In 2015 Menemsha Group launched a SaaS-based online learning management system to help IT staffing firms improve their new hire onboarding and training experience and to accelerate new hire ramp up.
Dan is also a popular speaker at industry events like TechServe Alliance and Staffing World, as well as sales conferences and leadership retreats. Dan has worked with over 350 IT staffing and professional services firms and has invested over 5,000 hours in coaching thousands of sales professionals in the IT staffing industry.
Prior to launching Menemsha Group in July 2008, Dan worked for Kelly IT Resources, Alliance Consulting, and Oracle in various sales and sales leadership roles
Dan graduated from Michigan State University and currently resides in Boston, MA.
Contact Information
Phone: (857) 264-0821
Email: Dan@Menemshagroup.com
Website: www.menemshagroup.com
Linkedin: Dan Fisher
Twitter: @dantfisher
Kate Butler, Principal Consultant
Kate joined the staffing industry over 25 years ago. Throughout her career, Kate has established a reputation as a dynamic sales leader. Her passion has always been the hiring and development of talent. Kate has built IT staffing business' in 15 US markets and 6 Latin American countries. Throughout her career she has successfully organically opened 4 markets, managed across multiple verticals to include: IT, Finance, Technical, Lite Industrial and Administrative & Clerical.
IT Solutions and staff augmentation are her areas of specialization. Kate has extensive experience with challenges such as: BDM productivity, enterprise account management, immigration, diversity certification, independent contractor risk mitigation, subcontractor oversight, contract and statement of work/deliverable management. Her experience leading a 150mm region necessitated her developing a deep understanding of the challenges that face IT staffing/solution business leaders.
In her roles, as Regional Vice President for both Experis (17 years) and American Cyber-System, Kate worked closely with market leaders to 'win their market'. Having led the Washington DC market for 14 years, Kate's personal experience in growing a market of 8 sales people to a run rate of 66mm has served invaluable in coaching other leaders. Maintaining a portfolio of small cap, mid-size and enterprise accounts has always been her mantra. With experience leveraging off-shore, on-shore, national recruiting centers and branch recruiting models Kate's delivery experience has proven invaluable for her markets.
As a student of leadership and sales management, Kate has attended the Center for Creative Leadership along with the University of Wisconsin's Executive Strategic Leadership program. Kate holds a Bachelor of Arts in Political Science from Southwestern University in Georgetown, Texas.
Kate lives in Arlington, Virginia with her middle-schooler son, Avery. To date, they have traveled to see four of the Seven Wonders of the World.
Contact Information
Phone: (301) 775-4104
Email: Kate@Menemshagroup.com
Website: www.menemshagroup.com
Linkedin: Kate Butler